Not all girls are made of sugar and spice and everything nice.
Some girls are made of sarcasm, wine, and everything fine.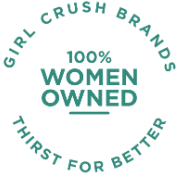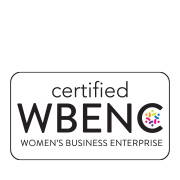 RAISE A GLASS.
THIRST FOR BETTER.

Girl Crush Brands was founded by three (dare we say) badass women who are committed to creating equally badass brands and products that empower, inspire, and support women everywhere to unapologetically raise their glass and #ThirstForBetter.

To all the girls and female-founded brands and companies we've admired and crushed on along the way, thank you for being our motivation.

SIP ON THIS:
Less than 2% of C-Suite Execs in the spirits world are female. We aim to Raise the Bar.


Meet the CEO's
(our parents always wanted us to marry).

It all started in 2020. Like so many other women, Noel, Cathy and Corrie, who had met through mutual industry connections, were all feeling the gendered-impact of the pandemic which was disproportionately affecting women. They had a front row seat to the widening of gender inequalities as they watched many of the women in their network take a step back from their careers due to increased time and demands in domestic work, child care, and home schooling. As such, they felt inspired to create a company that would have products with a purpose - promoting gender equality and challenging societal notions about a woman's role in this world while also bringing women together.
With Noel's creative mind, Corrie's knack for marketing and launching new products and Cathy's entrepreneurial and operational know-how, they began thinking about launching their own line of cocktails that would not only taste great and be made from real ingredients, but that would also challenge the rules about what modern cocktails (and women!) should be.  
From there, they established Girl Crush Brands and brought in Christina Russo, a leading female mixologist in Los Angeles, to help them create the recipes for their very first brand-SUNLIT. With Christina's help, they were able to develop a full range of ready-to-drink cocktails including their Blue Sky Margarita and Poolside Paloma. Because each serving is approximately equivalent to a glass of wine, they knew that they had created the perfect line of cocktails for modern day drinking.
Through Girl Crush Brands and SUNLIT, Noel, Cathy and Corrie hope to partner with other female-founded brands and companies and to continue to introduce new brands and products into the marketplace that serve to empower women. They also hope their work inspires more women to adopt their mantra: When life hands you limes, turn them into margaritas...and Thirst For Better!
RAISE A GLASS ● THIRST FOR BETTER
Well behaved
women
rarely make
history.